Your Stardoll fashion experience is about to get real.
For the first time ever, we're launching a fashion collection that you can wear right out of Starplaza! We teamed up with cutting-edge retailer JCPenney to create an amazing collection of clothes and accessories for you to kick off the back-to-school season in style. Available exclusively on jcp.com from July 11 and in 300 JCPenney stores across America from mid-July, the collection consists of super affordable, trendy pieces in girls sizes 7-16 that you can mix n' match in your creative fashionista ways!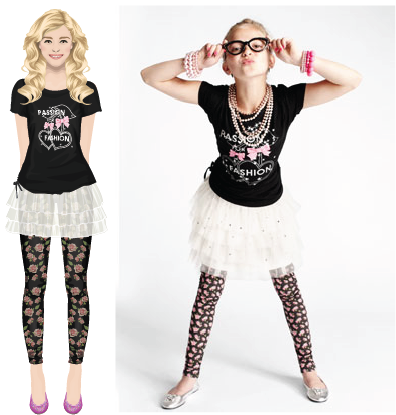 Pretty n' Love is our first brand to hit the scene, offering sweet tops and bottoms that sparkle with glitter and sweet 3-D appliqués. True to the brand's character, the look in this "Back to School" collection is fashion-forward, colorful and —of course— super cute! Girls looking for fun, fresh fashion for fall need not look further than this collection.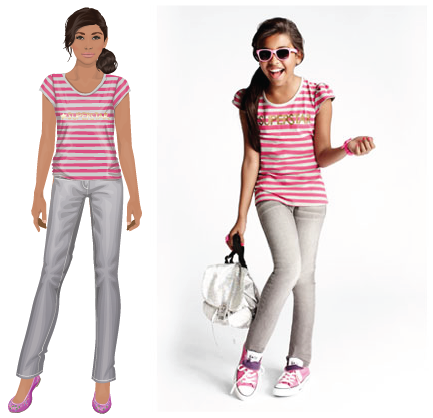 With the Back-to-School launch, we'll also open a shop in Starplaza with items from the collection. There you can make wish lists of items you covet to send to friends and family— and even buy matching outfits for your MeDoll!
Soon you'll get a chance to see the full exclusive JCPenney lookbook on Stardoll with images from our photoshoot of the collection. We can't wait to show you!
An additional clothing collection for Rio Chicas is set for release around the holidays this year. The avant-garde, confident superstar-in-the-making will totally love these pieces, so keep an eye out.
Get your glam on this fall— school never sounded this fun!